Corporate Photo Booth Hire
A photo booth can provide the perfect opportunity for work members to get Behind The Curtains, get creative and get the party started. A photo booth at your corporate event is the perfect ice breaker & employees celebrating together will do wonders for any business, especially if you want to encourage a bit of team building.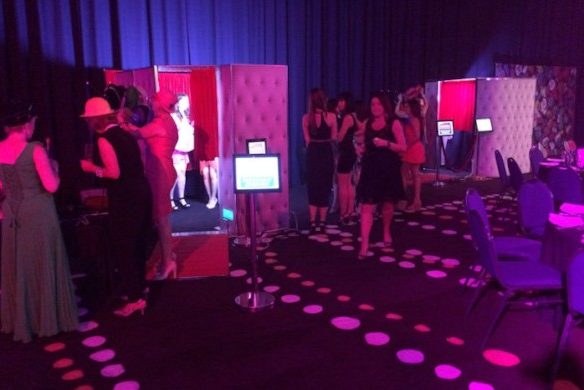 Marketing
Hiring a photo booth is great for launching a product, business or service. A photo booth will easily generate more traffic to your convention.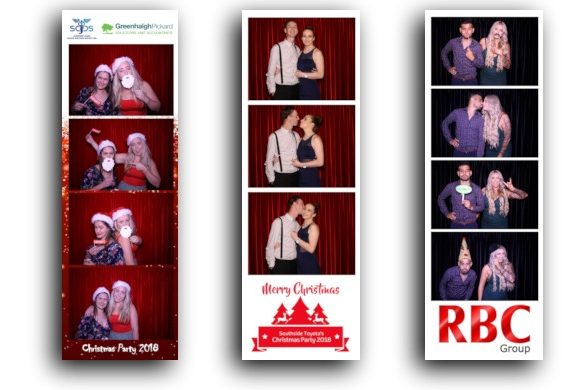 Branding Photo Strips
Branding a logos on photo strips can help promote your business or sponsers. Think about it, the average event usually consists of 400 photo strips being printed, that really is a whole lot of advertising for your company.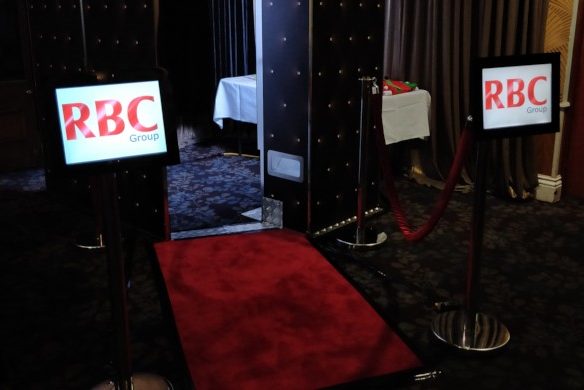 LCD Displays
This includes a slide show with your company's logo and whatever else you would like to add. Placed at the entrance of the photo booth for everyone to see, it works great for advertising and getting your name & logo in the public eye. Why not add other important information to the slide show as well. Just give us the details/images and we take care of the rest.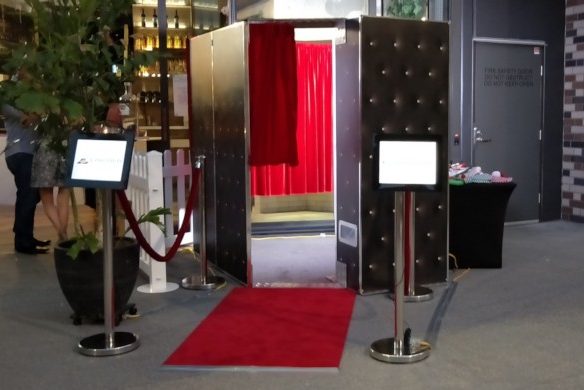 Red Carpet & Velvet Rope Stanchions
Make your employees or guests feel special by giving them a VIP red carpet entrance. Sets the mood & really creates a professional and unique atmosphere whilst keeping crowds controlled and orderly.
Corporate Package
We go to great lengths to make sure your corporate event or advertising campaign is a complete success. To guarantee this we have incorporated some great features to create the perfect corporate package.