Wedding Photo Booth Hire
Planning a wedding?
You're probably thinking "How can I make my wedding more unique, fun and exciting for my treasured guests, whilst also creating memories of our special day that will be cherished forever"
Our photo booths will do all of this.
Why Behind The Curtains
We understand the amount of planning that goes into a wedding. So we have made one thing easier for you by giving you a choice of 4 photo booth sizes in a range of colors. If space is tight then our Traditional or Open Air photo booths are the perfect choice, however if you have a larger area available our Executive or Grand photo booths can make use of that area.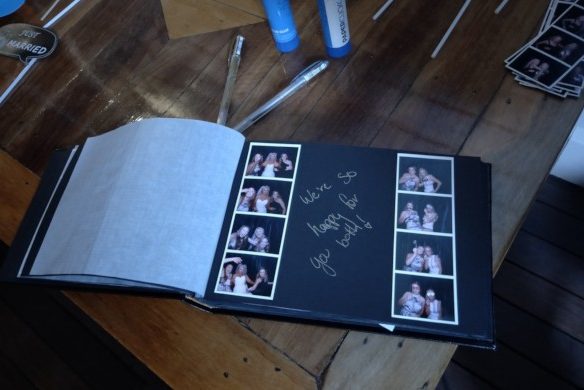 Wedding Guest Book
The presence of a photo booth at your wedding does more than just keep your guests entertained, it provides you (the bride and groom) with a beautiful photo album, each page containing personal messages from your guests and loved ones including all of the hilarious photos taken throughout the night. The photo album is a great gift for the bride and groom and really does capture the pure excitement and magic that only happens Behind The Curtains.